Hubli is delighted to announce a new groundbreaking partnership with Lufthansa combining the future of work and travel.
Lufthansa Global Spaces powered by Hubli, allows you to work, meet and collaborate from anywhere. Find and book meeting rooms, workspaces and matching group hotel stays worldwide – exactly as you need them. Thanks to an innovative API integration, Lufthansa Miles & More cardholders will also be able to earn miles and rewards while they meet and work.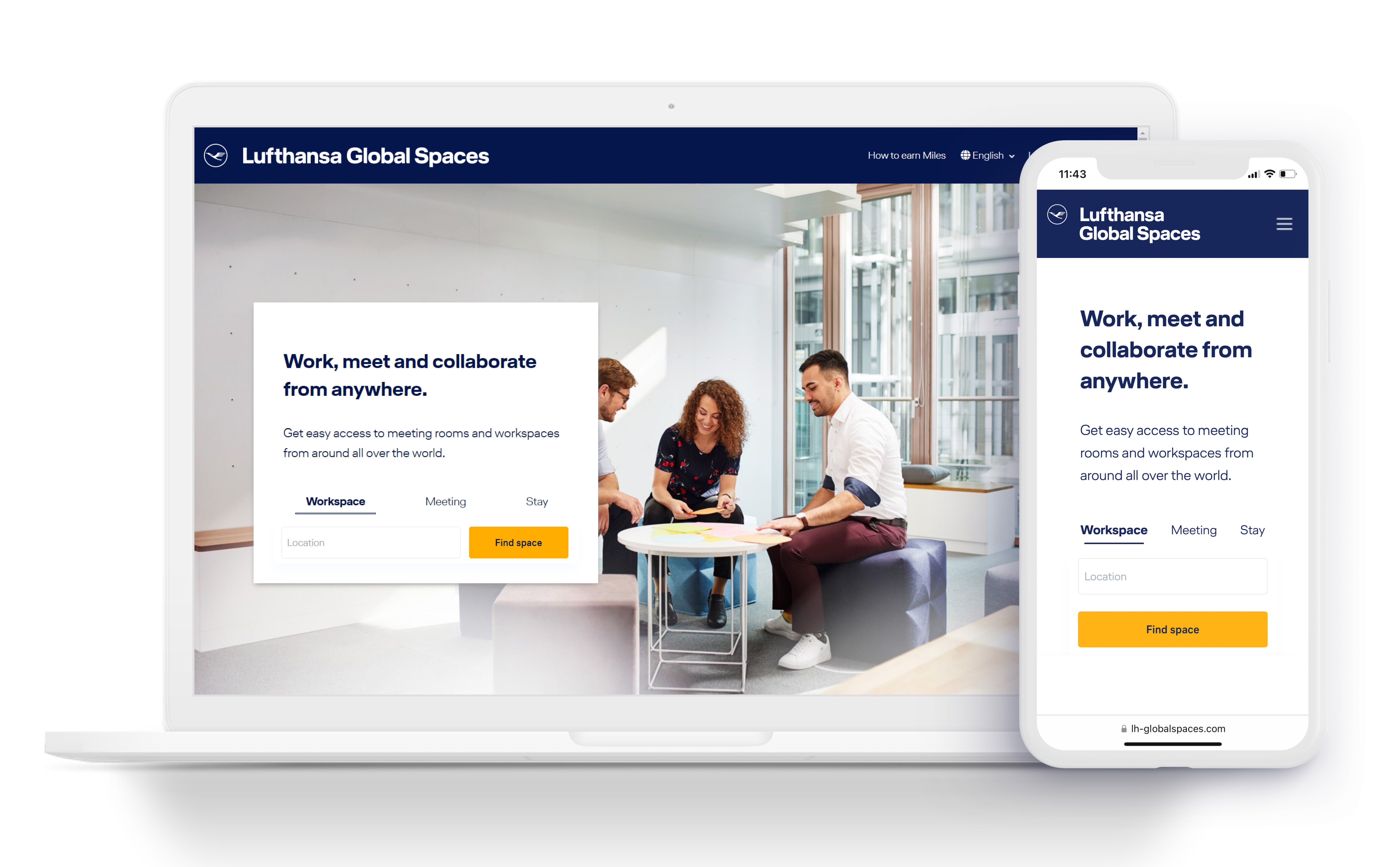 "We are delighted to be working with the Lufthansa Innovation Hub on this exciting project. We share the same vision on how work and travel are now converging. "Bleisure" travel combining both leisure and business is a rapidly emerging segment. While the need to connect in-person to build company culture is redefining business travel. Lufthansa Global Spaces is the perfect solution addressing the new way we work and travel today" Ciarán Delaney, hubli Founder & CEO.
Lufthansa Global Spaces was developed and implemented by the Lufthansa Innovation Hub (LIH). Christine Wang, Managing Director of LIH, comments: "We're always looking for new opportunities in the travel sector and want to create long-term value in a market that is undergoing major changes and naturally also impacts the Lufthansa Group's core business. Traditional business travel has declined significantly since the COVID pandemic began. At the same time, we've seen more and more how the categories of "work" and "vacation" are becoming blurred. Travelers today are often away for longer periods of time and sometimes work remotely. We believe that this trend will only continue. The 'Lufthansa Global Spaces' offer is the logical outcome of this observation: We want to provide travelers with the most seamless, enjoyable travel experience possible, even beyond flying. Today, this also means making it possible for customers to work from anywhere. The future of work is flexible and, in many cases, not tied to a specific location – and we want to help shape this future."
Access Lufthansa Global Spaces, visit: https://www.lh-globalspaces.com/